Meet Our Team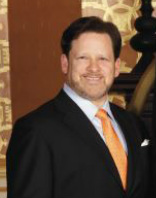 Mr. Tedd Saunders
President, EcoLogical Solutions Inc. &
Chief Sustainability Officer, The Saunders Hotel Group

Mr. Saunders is often credited with pioneering luxury urban ecotourism worldwide. Since 1989, he's been recognized for creating some of the most innovative sustainability models in the world's largest service industry – travel and tourism.

In 1992 Mr. Saunders formed EcoLogical Solutions, which has advised The White House, HRH The Prince of Wales' Business Leaders Forum, Harvard University, Taj Hotels of India, Choice Hotels International and hotel properties around the globe.

Under his leadership, EcoLogical Solutions has earned many prestigious awards including a United States Presidential Gold Medal, Energy Star Partner of The Year honors and British Airways' Tourism For Tomorrow Prize.

Author of The Bottom Line of Green is Black (Harper Collins) his team's groundbreaking work has also earned exceptional feature stories for clients in The New York Times, CNN, Travel + Leisure, NBC News and Conde Nast Traveler.

Mr. Saunders serves on a variety of boards, including CERES, UCS, Harvard's School of Public Health, The Woods Hole Research Center, and E2 (NRDC's Environmental Entrepreneurs). Mr. Saunders speaks internationally to top business groups and meets with members of Congress on key environmental legislation.

---
---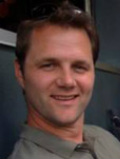 Mr. Scot Hopps
Environmental Program Manager

Mr. Hopps combines extensive hotel operational experience with engineering and systems understanding in order to drive consumption and dollar savings within hotels. As the Environmental Program Manager, he is positioned to work with each property and their respective Green Teams to develop programs, implement procedures, and conduct training to reduce the environmental impact of the property.

Mr. Hopps focuses on reducing energy use, reducing water consumption, diverting waste from landfills, improving sustainable purchasing, and expanding community involvement. He uses a 'boots on the ground' approach to implementing each hotel's commitment to sustainable business practices. Mr. Hopps finished his undergraduate studies at Harvard University, and has a Master's of Science in Mechanical Engineering from UMass Lowell.

Mr. Hopps returns to the hospitality industry after working with a construction company, designing and installing renewable energy systems. He worked extensively with commercial and municipal clients on wind and solar energy projects ranging from 5 kW to 6 MW. Prior to that, he worked in all areas of luxury hotel operations, from overnight bellman to Hotel Manager, and everything in between. He now lives in Greenland, NH with his family.

---
---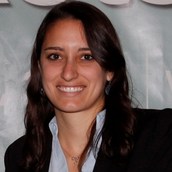 Ms. Samantha Sorrin
Sustainability Program Coordinator

Ms. Sorrin's passion for environmentalism paired with her administrative experience coincides with the mission and goals at EcoLogical Solutions. As the Sustainability Program Coordinator, she identifies each property's needs and weaknesses and implements sustainable practices through purchasing, energy management, outreach, education and managerial support. Her administrative duties include managing the organization's finances, scheduling and reporting.

With experience in the field of environmental stewardship, Ms. Sorrin's involvement focused on natural resource management, fieldwork restoration, environmental education and wildlife habitat protection. Working with local and state governments, she identified and addressed environmental problems with realistic solutions.

Ms. Sorrin's background in Sustainable Business studies furnished her with the skills necessary to become adept in determining where a business can improve and by what means. Upon learning the impact that sustainable business practices can have on an organization's carbon footprint as well as driving revenue, she works to infuse this philosophy into hotel operations.

Ms. Sorrin lives in Somerville, MA and enjoys biking into and exploring Boston whenever possible.


---